Total List Of NBA Teams And Players
Total List Of NBA Teams And Players
2022-11-12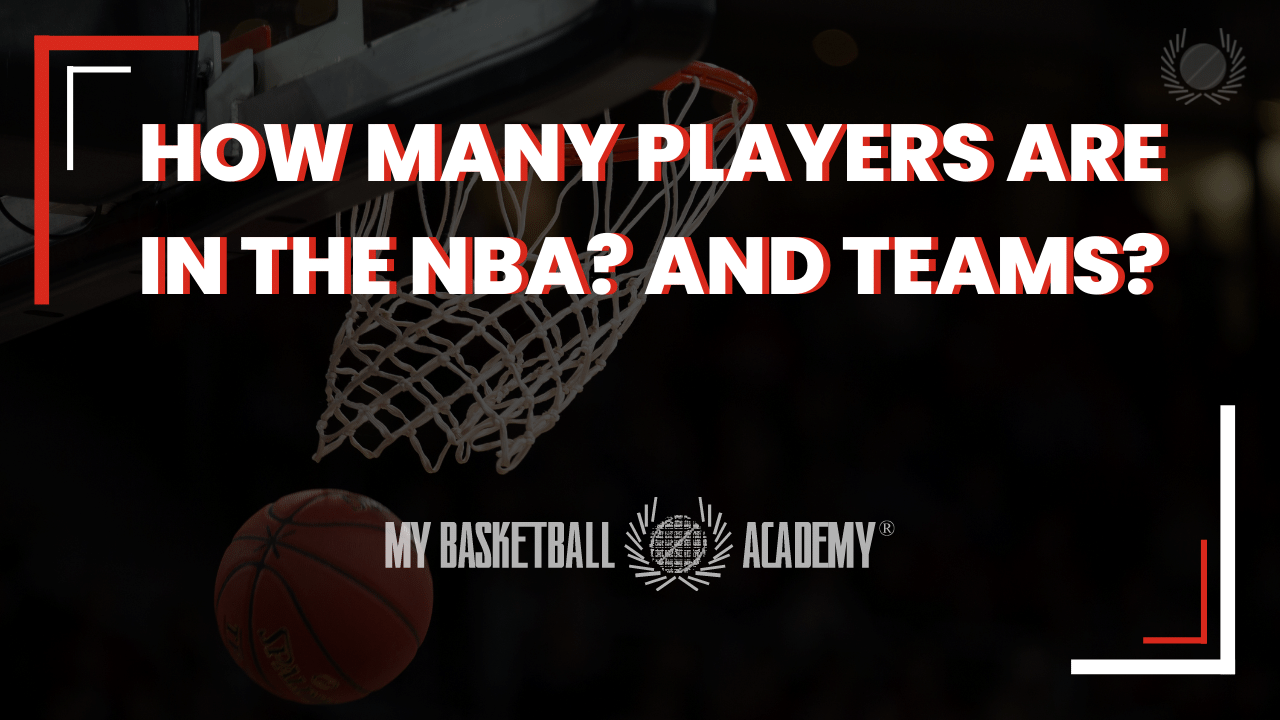 Despite the fact that basketball is the most popular team sport, with the fewest players per team, the NBA has 30 teams and only hundreds of players on its rosters. How many players are there in the NBA overall each year? Is it a constant amount or does it fluctuate? In this article we will cover all of these bases.
HOW MANY NBA PLAYERS ARE THERE?
During a regular NBA (National Basketball Assosiation) season each NBA team can sign up to 15 players. Assuming that each team signs the maximum number of players allowed, we have:
-15 players per team. (NBA Team Roster)
Multiplied by:
-30 NBA teams
Results in:
-450 players in total.
Check out this article where we talk about the number of players on each team depending on the level (High school, College and NBA).
How many NBA teams are there?
The NBA currently has thirty teams.The Eastern Conference and the Western Conference are the two conferences which make up the league.
Atlantic, Central, and Southeast are the three divisions of the Eastern Conference. The Western Conference is made up of: the Northwest, Pacific, and Southwest.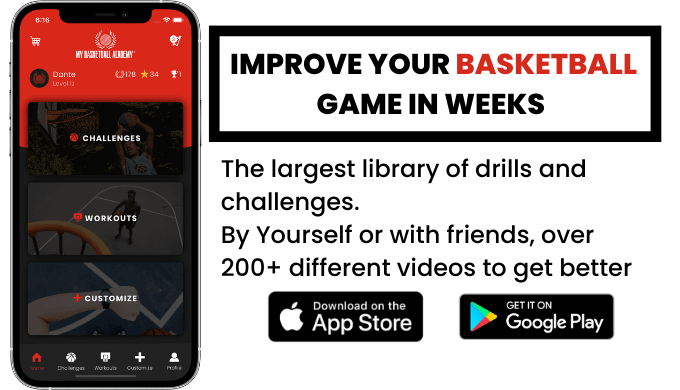 There are 5 teams in each division.
LIST OF NBA TEAMS
Western Conference
Dallas Mavericks

Denver Nuggets

Golden State Warriors

Houston Rockets

Los Angeles Clippers

Los Angeles Lakers

Memphis Grizzlies

Minnesota Timberwolves

New Orleans Pelicans

Oklahoma City Thunder

Phoenix Suns

Portland Trail Blazers

Sacramento Kings

San Antonio Spurs

Utah Jazz
Eastern Conference
Atlanta Hawks

Boston Celtics

Brooklyn Nets

Charlotte Hornets

Chicago Bulls

Cleveland Cavaliers

Detroit Pistons

Indiana Pacers

Miami Heat

Milwaukee Bucks

New York Knicks

Orlando Magic

Philadelphia 76ers

Toronto Raptors

Washington Wizards
How many NBA players have played in the League?
While prior seasons have each seen around 500 players make NBA game appearances, many of the seasons see the same faces. In fact, there are only 8 players who have played 20 NBA seasons or more! These players are:
Vince Carter (22 seasons)

Dirk Nowitski (21 seasons)

Kevin Garnett (21 seasons)

Kevin Willis (21 seasons)

Robert Parish (21 seasons)

Jamal Crawford (20 seasons)

Kobe Bryant (20 seasons)

Kareem Abdul-Jabbar (20 seasons)

Lebron James (20 seasons)
Source: Statmuse
The majority of NBA careers span multiple seasons. The actual number of players that have played in the league (NBA History) is around 4400 since its founding in 1946. This is an absurdly small number, barely enough to fill a quarter of Madison Square Garden´s seats.
How many games are in an NBA season?
In a normal regular season, each team plays 82 games. This indicates that there are a total of 1,230 games in a NBA season.
Which Teams Have Won The Most Championships?
The Boston Celtics and Los Angeles Lakers share the record for most NBA championships won. While 11 NBA teams have never won a championship, nearly two thirds of the league´s teams have done so at least once.
Which State Has The Most NBA Teams?
California has more teams than any other state, with a total of four. This is due to the state having a sufficiently large market to attract large crowds to games, allowing the state to support so many teams.
How many states have at least one NBA team?
21.
Which Team Is Not Based In The US?
The only team in the NBA that comes from outside of the United States is the Toronto Raptors, based in Toronto, Canada.