10 Best Basketball Movies
10 Best Basketball Movies
2022-12-01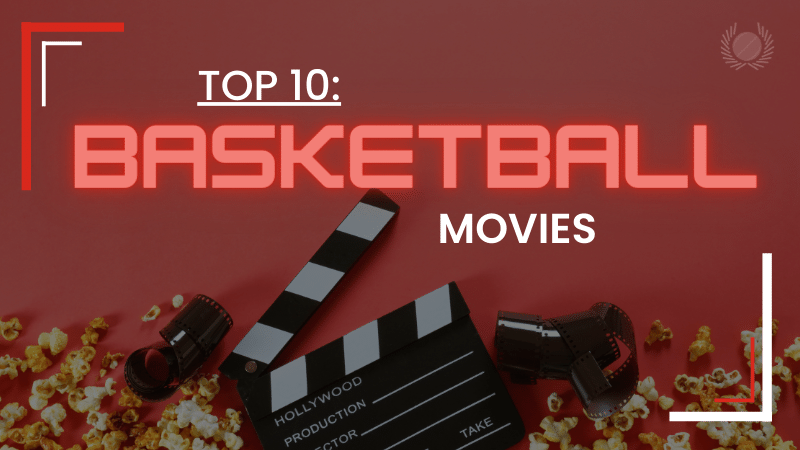 Hollywood has been filled with basketball movies for as long as I can remember. From Hoosiers in the mid 80's to the Netflix Original Hustle in 2022. We're going to be listing the Top 10 basketball movies that you absolutely need to watch.
Top 10 Best Basketball Movies You MUST Watch
Coach Carter
This movies is about a coach, played by Samuel L. Jackson, who returns to his old high school to get the basketball team back to their glory days. With tough rules and academic discipline, he succeeds in setting the players on a winning streak. But when their grades start to suffer, Coach Carter locks them out of the gym and shuts down their championship season. When he is criticized by the players and their parents, he sticks to his guns, determined that they excel in class as well as on the court.
This movie is a feel good story that is based off of a true story of Coach Carter. It does a good job showing some behind the scene scariors that happen with schools in the inner city. Showing that basketball could be a way out and into more life success, whatever that may look like for an individual.
Glory Roads
After being appointed the new coach of the 1966 Texas Western Miners, Coach Haskins, played by John Lucas, decides to build a team based on talent rather than race. And in the 60's that was far from the normative, some teams may have had 1 or 2 players of color, but even that was rare. The conservative townsfolk in Texas balk at the new racially diverse lineup despite the fact that the team is winning all their games. When black players like Bobby Joe Hill, and team captain Harry Flournoy begin to dominate the court with flashy moves, the racial tension increases, jeopardizing the future of the team.
This movie was also based on a real story about the success of the Texas Western basketball team that made a run in the NCAA tournament and eventually won the whole thing against powerhouse Kentucky. This movie has a good combination of humor, joy, and heartbreak that will keep you invested the whole time.
Space Jam… 1 obviously
Could this be so high because of the impact it had on my childhood? Could it be because of Michael Jordan? Is Warner Brothers just that good?
I'm not sure, but this movie ranks 3rd on our top10. The cartoon movie that was able to get Michael Jordan to be a part of their movie in 1996, when the Monstars steal the abilities of NBA greats at the time. The fate of basketball and the universe is at hand.
Michael Jordan comes to save the day and the power of the NBA players get returned and the evil king gets sent away.
Hustle
A great street ball player is discovered by a basketball scout in Spain, and he sees an opportunity to return to the NBA.
After being fired, professional basketball scout Stanley Sugerman discovers Spanish amateur basketball player Bo Cruz playing in a park outside of Madrid for the first time in a very long time.Stanley makes it his goal to get Bo ready for the NBA because he thinks they can both succeed and feel like they have a new purpose.
Hoosiers
This movie finds its way into the top 5 because of the nostalgia that it brings. Being one of the first movies about basketball to hit the big screen and have success, it was good for the game of basketball.
Shows the hardships of small towns, family problems, and resolution. This movie is a true feel good type of movie, and even though the actual basketball is at times hard not to laugh at, it's a good movie with a good plot.
White Men Can't Jump
An all time classic when talking about basketball movies. Destroying the divide between black and white basketball players, Wesley Snipes and Woody Harrelson.
Billy is a white basketball hustler who banks on black players underestimating his skills on the court. When he pulls one over on Sidney Deane, Sid sees a golden opportunity. They become friends and partners in the con, using their trade across the courts of Los Angeles. Meanwhile, Billy has to keep one step ahead of mobsters, to whom he owes money, while staying on the good side of his "Jeopardy!"-obsessed, motormouth wife ,Rosie Perez.
He Got Game
Starring Denzel Washington and Ray Allen, this movie is a must see (for certain audiences because it's rated R). This story is about the best high school player in the country, Jesus Shuttlesworth, who is recruited by every big school in the country.
During the recruiting process, every school is trying to do everything that they can to get the signature of their main man. The only difference is one school is trying to go above and beyond to get their signature, by trying to get his estranged father out of jail if he chooses the school that the warden wants him to go to.
Who will get his signature? Does he help his dad? Watch and find out
Like Mike
A heart warming movie about a young foster child who has the basketball skills of a potato with the aspirations of playing in the NBA and getting adopted. Both of these don't look very likely until the movie has a turn of events when Calvin, Lil' Bow Wow, finds a pair of old sneakers with the letters "MJ" on them.
As Calvin laces up the sneakers he's given an ability that is unparalleled taking him from foster child to NBA poster boy.
Love and Basketball
Every basketball player knows this movie and wants this type of relationship. The type of relationship where the boy/girl loves basketball just as much as you, but in the end do we really want this relationship?
Monica, played by Sanaa Lathan,and Quincy, played by Omar Epps, are two childhood friends who both aspire to be professional basketball players. Quincy, whose father plays for the Los Angeles Clippers, is a natural talent and a born leader. Monica is ferociously competitive but sometimes becomes overly emotional on the court. Over the years, the two begin to fall for each other, but their separate paths to basketball stardom threaten to pull them apart.
The 6th Man
In my mind one of the most underrated basketball movies ever. Great balance of humor, suspense, and drama. Made to make the heart feel good and sad at the same time.
A story about two brothers Kenny and Antoine Tyler, played by Marlon Waynes and Kadeem Hardison, who play for the Washington Huskies college basketball team when all of a sudden Kenny dies on the court. Kenny being the superstar for the Huskies hurts their season and Antoine searches for some help and the ghost of Kenny comes back. When he returns the Huskies start to play amazing, with the help of an unseen Kenny Tyler, and the Huskies make a run in the NCAA tournament.
Must Not See
Thunderstruck
Honestly one of the worst movies I've probably ever watched. Don't know if it was supposed to be a spin off Space Jam with the high school basketball player stealing the ability of Kevin Durant. But the movie is poor either way and not worth watching.
That's the list.