How Many Rings Does Lebron Have?
How Many Rings Does Lebron Have?
2022-11-16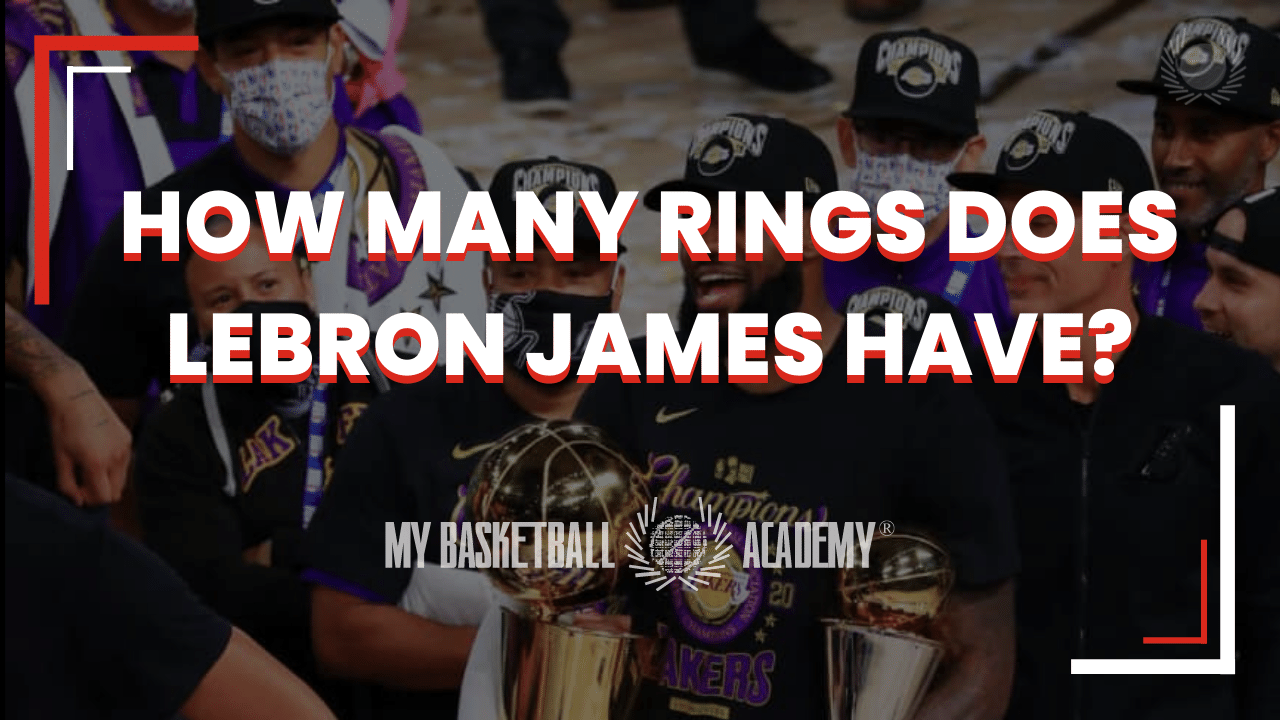 LeBron James is without a doubt one of the best basketball players of all time. And that is not arguable. But what can be argued is if he is the BEST, or the GOAT, or is it Michael Jordan?
That's not a conversation that this article is about though, this article is to shed light on the FACTS of LeBron James.
Where was Lebron James Born?
Lebron was born in Akron, Ohio and played High School basketball at Saint Vincent Saint Mary's. Decided to skip college and got drafted first overall in the NBA draft by the Cleveland Cavaliers in 2003.
How many rings does Lebron James have?
Lebron James has since won 4 NBA Championships(Lebron has 4 NBA Titles). He has been the NBA Finals MVP all 4 times, and almost won it when his Cleveland Cavalier team lost to the Golden State Warriors in 2015.
⚠️⚠️If you are looking for a way to become a better basketball player... ⬇️⬇️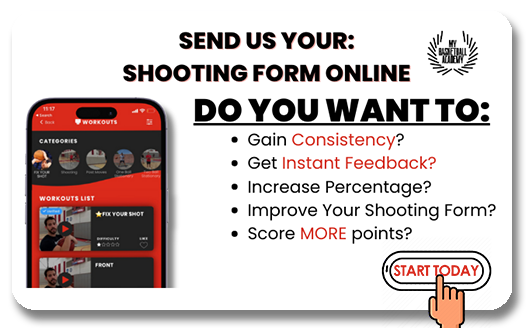 Lebron first got a taste of the NBA Finals in his first stint with the Cavs in 2007 when he lost to the San Antonio Spurs.
In LeBron's time in Cleveland he won his first 2 MVP's in 2009 and 2010. He did this while averaging 29 points per game, 7.5 rebounds per game, and 8 assists per game.
Lebron then left Cleveland in 2010 during free agency to join Dwayne Wade and Chris Bosh with the Miami Heat.
1st and 2nd Lebron James Rings. Back to Back
With Miami, Lebron had 4 straight NBA finals appearances and went 2-2 in the finals. Giving him his first 2 rings. He lost to the Dallas Mavericks in 2011. Then went back to back, first beating a Oklahoma City Thunder team with James Harden, Russell Westbrook, and Kevin Durant in 2012.
Then defeating the San Antonio Spurs in the NBA finals in 2013. His last year with Wade and Chris Bosh in Miami was a disappointing one for them as the Spurs got revenge and won the NBA Championship in 2014.
In Miami Lebron averaged 27 points per game, 7.5 rebounds per game, and 6.7 assists per game. He won 2 more MVP's during this time period in 2012 and 2013. Having the most argued MVP snub in 2011 when DRose won.
Lebron then left Miami that summer and returned to Cleveland.
⚠️⚠️If you are looking for a way to become a better basketball player... ⬇️⬇️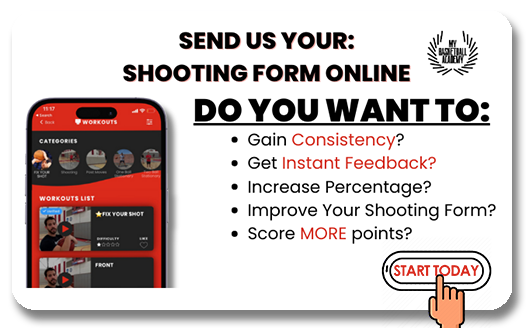 Return to Cleveland
While he was in Cleveland the second time he continued his terror through the Eastern Conference as he continued his streak of NBA Finals appearances and made it to another 4 in a row with the Cavs, making that a total of 8 NBA Finals appearances in a row!
3rd Ring Cleveland 2016
During those 4 finals Lebron's teams had to play the Golden State Warriors ( who are arguable the best team/franchise of all time). Lebron went 1-3 in those finals appearances getting another ring in 2016. This put him up to a total of 3 NBA championships.
This championship is when most people (who think Lebron is the greatest of all time) think that Lebron passed Jordan in the GOAT conversation.
Lebron's NBA Finals Appearances were not finished however.
4th Ring Lakers in 2019
In 2018 Lebron then went to Los Angeles to join the Lakers. With the Los Angeles Lakers, Lebron has only been to 1 NBA Final, and he won that Final against the Miami Heat in 2019. He has had some inconsistencies with playing since arriving in LA after having a few big injuries. In his time in LA he has still managed to average 27 points per game, 8 rebounds per game, and 8 assists per game.
As lebron gets older his game is adapting. He is driving less and shooting more. He still continues to be a great play maker, however, he is making plays out of the mid post or around the 3 point line.
LeBron Compared to Jordan
We told you at the beginning that this article was all about FACTS! However, you've made it this far and maybe you need a little persuading.
⚠️⚠️If you are looking for a way to become a better basketball player... ⬇️⬇️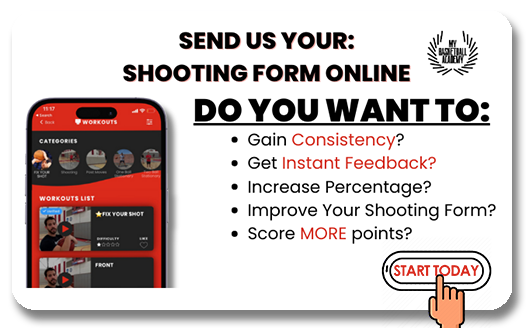 Lebron Argument: Currently in his 19th Season
10 Finals Appearances (only favored in 1 finals)
4 Championships

4 Finals MVPs

4 MVPs

Will most likely be the all time leading scorer in NBA History

Scoring not considered his greatest asset

All Time leader in Playoff Scoring by almost 2,000 points

7th All Time Assists

2nd all time playoff assists. Good chance of being first.

No team had success(playoff berth) the year he left with almost identical rosters.
Career stats of 27.1ppg, 7.5 reb, 7.5 ass, 35.5% 3pt, 50.4% FG
28.7ppg, 9 reb, 7.2 ass in Playoffs

28.4ppg, 10.2, 7.8 in the Finals
Lebron's argument against:
4-6 in the Finals (losing record)
⚠️⚠️If you are looking for a way to become a better basketball player... ⬇️⬇️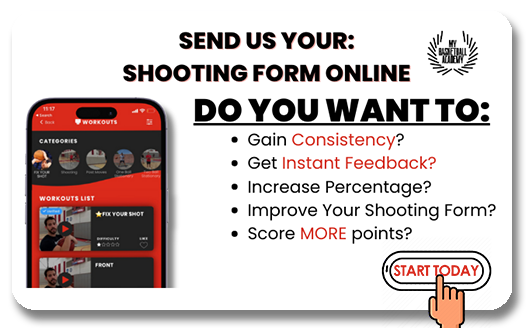 Changed teams a lot
Searched for Super teams
MJ Argument: Played 15 Seasons in the NBA
6 Finals Appearances
6-0 in the Finals

6 Finals MVP's

5x MVP

1x Defensive Player of the Year

5th all time scoring
Career Stats of 30.1ppg, 6.2reb, 5.3ass 32.7% 3pt, 49.7 FG
33.4 ppg, 6.4reb, 5.7ass in Playoffs

33.6ppg, 6reb, 6ass in Finals
MJ Argument Against:
Very successful team when he retired (both times)
Weaker competition
Only made the finals 6x in 15 years
Conclusion
Lebron has 4 rings. Lebron has been to 10 NBA finals. Will LeBron get another NBA title and get another championship ring? Can he catch Jordan?
I think regardless of what Lebron does the rest of his career, I still think he trumps MJ in the Greatest of All Time discussion.
What are you waiting for? Sign up now, and be ready to Bring Your A Game!
Follow us on Instagram @MyBasketballAcademy for more basketball tips, tricks and tools.