Basketball Positions in Basketball
Basketball Positions in Basketball
2022-11-18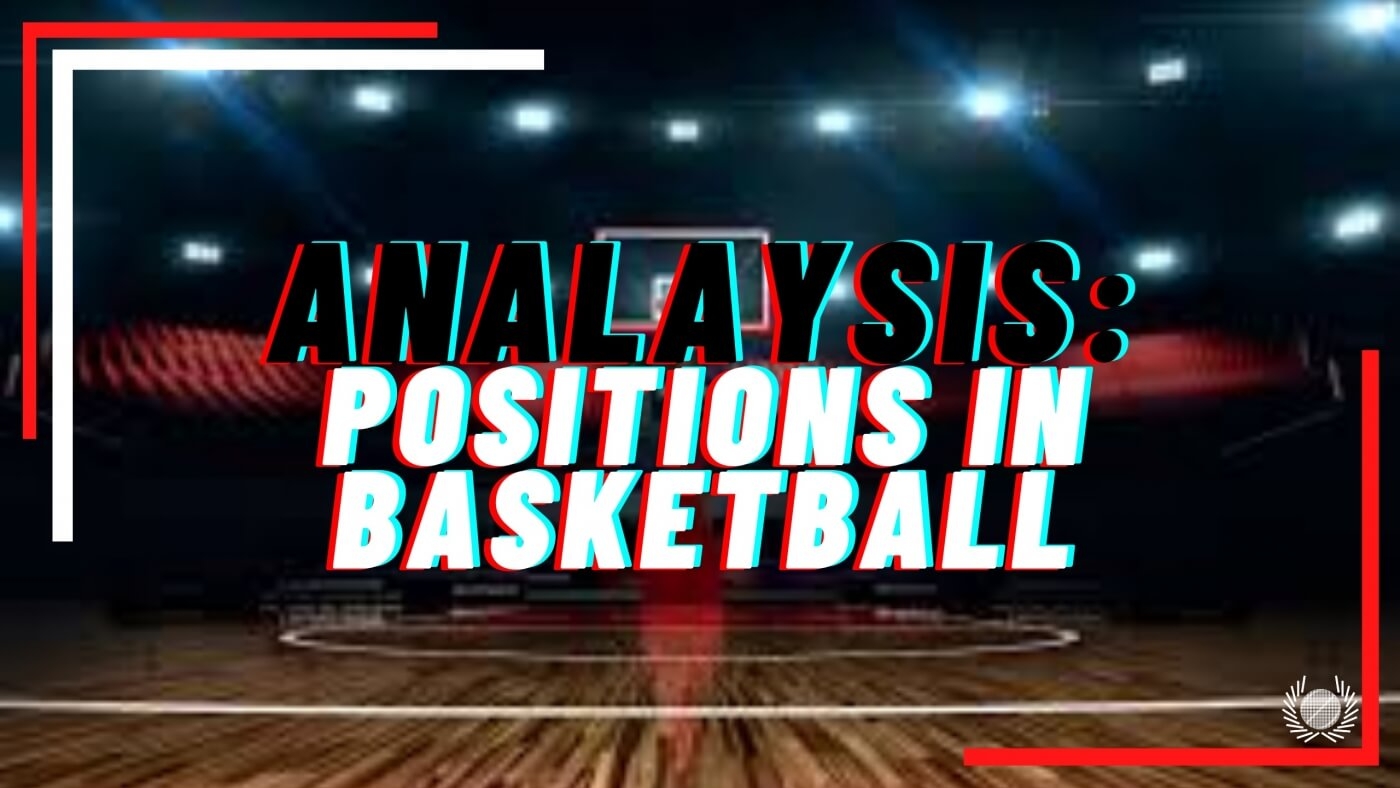 Basketball is one of the simpler sports in the world. In a typical game of basketball, there are usually five players on each team on the court, and each player has their roles and responsibilities.
There are only 10 players on the court, 5 on each team. But to better understand everything we're going to go through and give a breakdown of the positions in basketball and roles on the court.
As the world evolves, so does basketball.
What are the five positions in basketball and what are the possible positions in a basketball team?
Because of this we are going to give you both the generic old school breakdown of the positions on the court and the new age of basketball player positions.
Understanding the basketball roles of each position helps players figure out where they best fit and helps coaches identify and develop players for each spot.
There are a lot of needs on a basketball team.
We´re doing this because the game of basketball has become a "positionless" game. Players are learning and mastering skills that would normally be out of their position. That´s why positions are becoming less important and overall skill is becoming more important.
Point Guard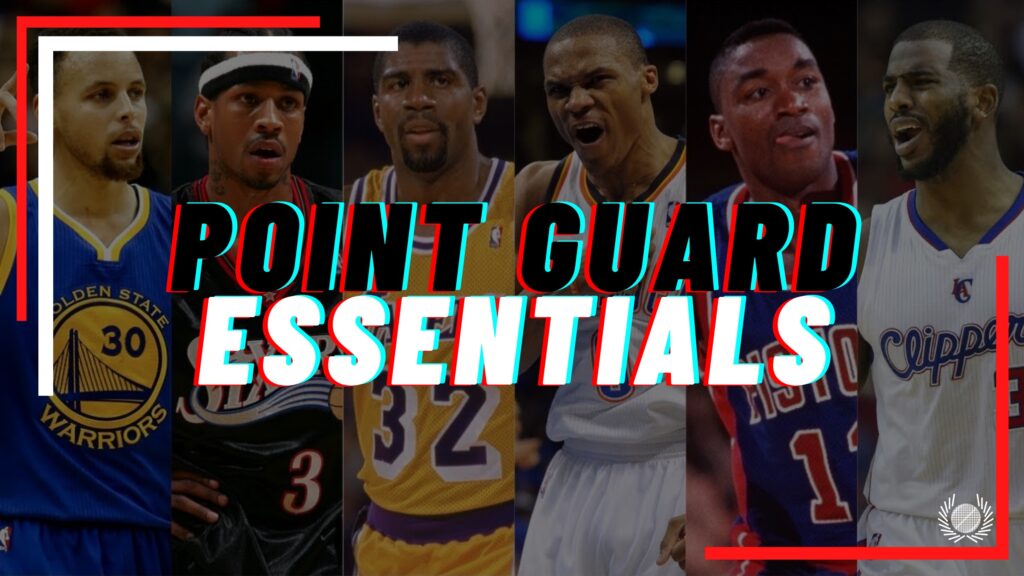 Also known as the "1" or ball handler.
We've discussed this position in another blog post and you should make sure to check it out! But to give an idea we'll give a smaller breakdown of this position.
In terms of height the point guard is typically the smallest or shortest player on the team. The point guard role is to bring the ball up the floor and be a facilitator for the other players to score. Also, a point guard has to be a floor general with high basketball IQ.
They are typically one of the fastest and quickest players on the team, and are usually the leader of the group. Teammates will look to them in times of need and when things aren't going right they are usually the one to take responsibility.
The point guard is usually one of the best dribblers on the team and should be a good shooter as well.
If you want to read the full article ¨The TOP 5 Must-Have Requirements of Every Point Guard¨
Shooting Guard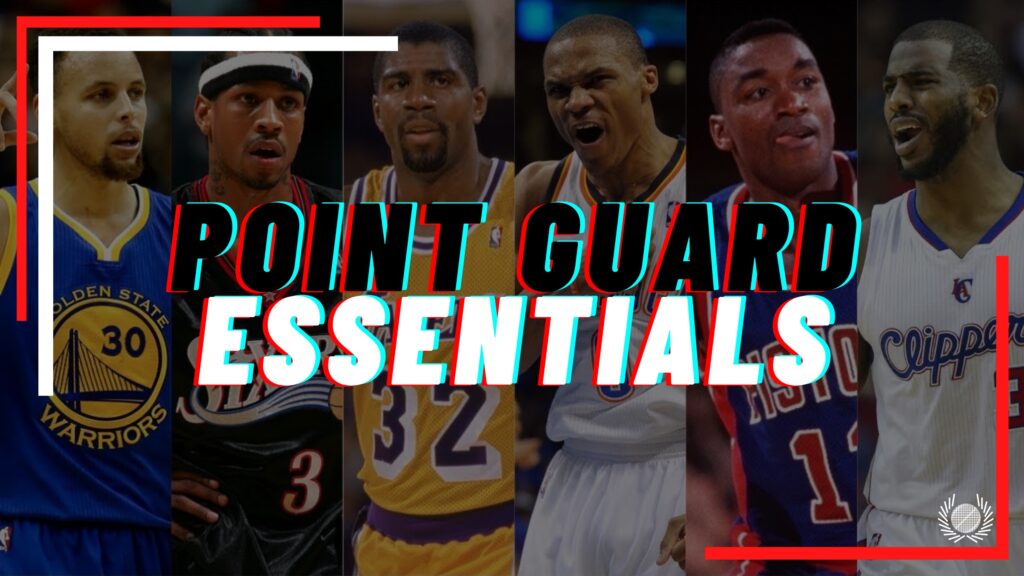 Also known as the "2", "wing", or "off guard"
We've also done a blog post on the shooting guard position. But we'll give a conclusion here..
The shooting guard is also one of the smaller players on the court but is usually taller than the point guard.
The shooting guard is one of the best shooters on the team and is able to create for himself/herself. They need to have capabilities to dribble as well.
Small Forward
Also known as the "3" or "wing"
As we go down the list, we are organizing the team in terms of height. The small forward position ranges a lot in height depending on the team, sometimes as short as the shooting guard or as tall as the power forward.
The small forward is sometimes considered a guard and sometimes a forward. They are usually also good shooters and good rebounders. Small forwards have a little bit of everything in their game and are versatile players.
Small Forwards are usually one of the more athletic players on the team. They are relied upon to play good defense, run in transition, get rebounds, score,make jump shots and pass. This is why they are typically so versatile.
Power Forward
Also known as the "4"
The 4 is usually the second biggest player on your team. Could be as big as the center but more times than not is more elusive and coordinated.
The power forward has the ability to play both inside and out. Strong enough to play inside but skilled enough to play on the perimeter.
Power Forwards are one of the positions where teams will play their most athletic player. This is because they will sometimes have to switch and play defense on guards. Or they may switch and play defense on centers.
The Power Forward role is getting a lot of rebounds, running the floor, and on some teams making open 3 point shots.
Center
The "5"
The center is your tallest player (a taller player from your team also funcions well as a center). Centers are typically post players that like to play with their back to the basket. A center typically plays inside the paint and around the bucket (sometimes called post players), but as the game changes so do roles of players on the court.
The center typically doesn't have great ball handling but has good touch and can finish around the basket more efficiently than everyone else.
The centers are typically the strongest player on the court. They set a lot of screens both on the ball and off the ball. They need to be good communicators on defense because they are, a lot of the time, the person that can see most of the floor do to positioning.
This position has the tendency to get in foul trouble because of all the contact that takes place close to the basket, but also will lead your team in blocked shots and rebounds.
How many positions are there in basketball?
5 Basic basketball positions!
These are the basic 5 positions in basketball that you need to know in order to understand basketball a little bit more. But it does not end here...there are other ¨positions¨, new positions, and new roles.
As the game evolves so do the people who play and coach it.
The game is changing rapidly and because of this basketball may be hard to keep up with.
Basketball has become a "positionless" game.
In high level basketball, College and Professional, you could see teams with 5 players that would all have been considered forwards or centers 10 years ago. Or you may see teams with 4 players that are guard sized and 1 that is the size of a forward or center.
Because of this basketball and its positioning may be difficult. That is why a lot of players play roles rather than positions.
But we're going to be talking about some terminology that you may hear being used to define players.
Combo Guard
A combo guard is a "smaller" player that can play both the Point Guard position and the Shooting Guard position. Their role is a hybrid position between both positions being able to also bring the ball up the court.
This player could vary from a Point Guard first that is capable of going off the ball and being able to score, or a Shooting Guard first who is capable of handling the ball when the primary Point Guard is out of the game.
Top 3 Combo Guards:
James Harden
Donovan Mitchell
Luka Doncic
Malcolm Brogdan
Bucket Getter/Scoring Guard
This position doesn't have to be a "guard". This position is typically either the "2" or "3" but the size of the person doesn't matter.
This player´s sole job is to be the scorer of the team. You'll live if they don't play good defense as long as they earn you more points than they help your team let up.
This player will have a majority of plays run for them, not just creating from nothing. Typically will come off a lot of screens, create for themself, make open shots, and able to score at all 3 levels (Paint, Jump Shots from Mid Range, and 3s)
Top 5:
Kevin Durant
Steph Curry
Bradley Beal
Dame Lillard
Zach LaVine
3 and D
This player/position can come at any "position". This player only does 2 things… can you guess them?
Shoot open spot up 3's and take on the responsibility of guarding one of the other team's best players. This position is one of the most sought out positions/roles outside of the superstars. Being able to make shots and play good defense is very valuable! positions in basketball defense
Top 5:
Kris Middleton
Danny Green
Jerami Grant
Mikal Bridges
Kentavious Caldwell Pope
Klay Thompson would top this list easily if not for injuries and not playing.
Point Forward /Point Center
This is a term that came around when LeBron first got in the league. This position goes to the bigger players that would typically be considered forwards or centers that bring the ball up.
This player is the creator and basically the point guard on offense but typically won't defend the point guard on defense.
Top 5:
LeBron James
Nikola Jokic
Giannis Antetokounmpo
Julius Randle
Draymond Green
Shooter
A player that is strictly a shooter is dangerous!
This type of player run off of a lot of screens and can shoot with virtually no extra space. They have quick releases and will shoot a high percentage of contested 3's, let alone open 3's and jump shots. The 3-point line is their friend.
A majority of playoff teams will have one of these players if not more. Its crucial for spacing to help your stars thrive.
Here is our top 6 strictly SHOOTERS:
Duncan Robinson
Joe Harris
JJ Reddick
Seth Curry
Larry Bird
Sixth Man (6th Man)
The 6th man is an important position. You can't have a huge ego in this role. This player doesn't start and typically won't play as many minutes as the stars, but has star power off of the bench.
Typically a really good scorer, and will probably end the game with the starters. But their role is to be the leader of the "second unit".
Top 5:
Jordan Clarkson
Montrez Harrel
Terrance Ross
Tyler Herro
Shake Milton
Defender
Every team has one! And elite teams will have more than one. Sometimes you'll get lucky and they can also specialize in other things like 3 pointers, rebounding, and rarely they will be your best player on both sides of the ball.
This list will comprise who we think are the best 5 defenders in the NBA.
Ben Simmons
Rudy Gobert
Giannis Antetokounmpo
Anothony Davis
Myles Turner
These positions and rankings are for the NBA year 2020-21 and we will update these frequently as the game continues to evolve.
As new positions and roles come along, new players will exceed in these roles and positions.
Follow us on Instagram @MyBasketballAcademy for more basketball tips, tricks and tools.