Analyzing Baylor´s Defense in the NCAA Championship
Analyzing Baylor´s Defense in the NCAA Championship
2021-04-04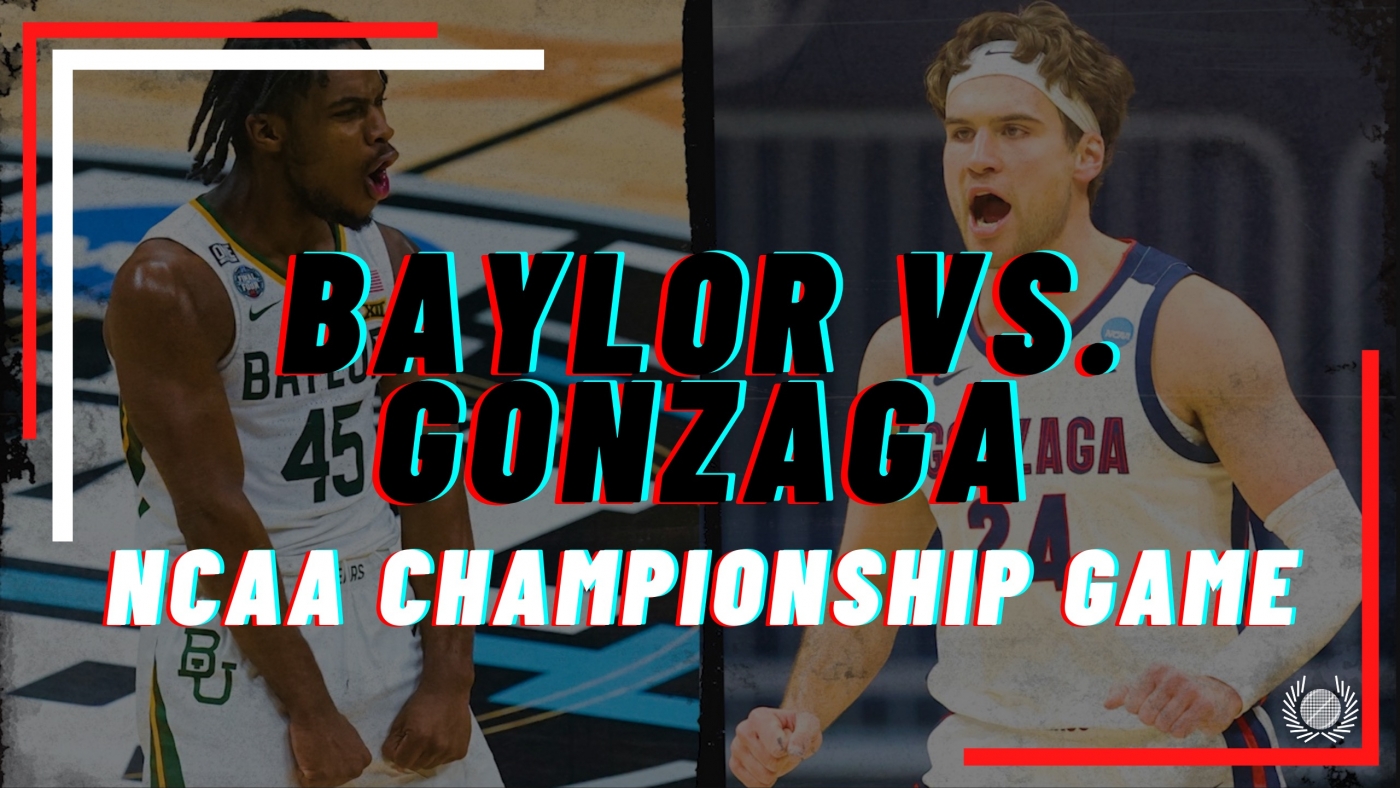 The first time I watched the NCAA championship between Baylor and Gonzaga I watched the game as a fan! Just wanted a good game but found myself rooting for Baylor. The way they played had me hyped up from beginning to end.
But I've been able to watch the game again and really analyze the game and why it turned out the way that it did.
The two biggest reasons that it ended 86-70 were because of Baylor's defense and the ability for Baylor's guards to control the game offensively.
But before we get into this I want to state that I don't think Gonzaga was overrated and I also don't think they played a bad game. I just believe that Baylor was really THAT good!
Baylor was the better team and there could have been some psychological kickback from Gonzaga after the thrilling win against UCLA.
Baylor's Defense
Baylor's defense was on ANOTHER LEVEL!
Not only in the championship game but really the whole year. If not for their 2/3 week covid break during conference play, I believe they could have kept it up the whole year and maybe could have been undefeated!
How Baylor's Defense is structured
Baylor switches EVERYTHING 1 through 4, screens and handoffs. They even switch with the 5 a lot of the time.
No matter who is guarding the ball they put as much pressure on the ball handler as possible, making their life difficult and trying to get them to drive. They will usually try to force defenders baseline when they are on the wings or in the corner.
When the center switches onto the guards he is no different, and when the guard switches onto the post he will front the post making it difficult to receive the ball.
Because Baylor pressures the ball so much they will occasionally get beat off the dribble. But they play TEAM defense. They help out their brothers and play deep in the gaps (help side defense).
When teams kick it out because the help side is overloaded, they will close out hard. And i mean HARD! They will fly at shooters, trying to get them to drive back into the paint where their teammate just drove and kicked from.
This leads to Baylor having to scramble and guard players they weren't initially guarding. But this isn't a problem for Baylor because they switch everything anyway.
All 5 of their players can guard all 5 offensive positions.
This is a problem for most teams because Baylor scrambles really well and open shots don't come by often. And even when they do come by they aren't expected, so the shots are even harder to make.
Baylor's Defensive Personnel
Baylor's defense is as effective as it is because of their personnel.
They have players that can guard all 5 positions. This is extremely rare because it is hard to find point guards that can guard centers and centers that can guard point guards, let alone a team that has both.
Baylor's point guard Davion Mitchell won defensive of the year and rightfully so. He puts his body on the line game in and game out, taking charges on and off the ball and battling in the post with players twice his size.
Davion Mitchell is also the best on ball defender I've seen in college basketball in recent years. There is no wonder why he has the nickname "off night". His teammates and coaches gave him this nickname because whoever he guards has an off night. He makes ball handlers extremely uncomfortable, even the ones that were All-Americans!
Mark Vital Jr. came in second for defensive player of the year in the Big 12 and only behind Davion Mitchell. Vital starts at the 4 but plays some minutes at the 5. He's an undersized big but he's a freak athlete that excels at being a defensive floor general. Telling everyone where to go, doing his job, and grabbing difficult rebounds.
Baylor's centers, FLo Thamba and Jonathan Tchamwa Tchatchoua, are ELITE defenders as well. They proved all year that they can guard and contain ANYONE. When they switch onto guards it is difficult to shoot over them and they don't drive by them easily either.
The center's are also elite post defenders
. Making it difficult for teams to play out of the post or offensive rebound. These two bigs are a huge reason for Baylor's defensive success all year long and the National Championship game was no different.
Baylor's Defense Against Gonzaga
Baylor was able to take Gonzaga out of their offensive flow early!
Gonzaga averaged over 90 points a game throughout the season and only scored 70 in the biggest game of the season. They shot 55% from the field and 37% from 3 throughout the season, but only managed 51% from the field and 29% from 3!
Baylor forced them to have an off shooting night because they didn't give up very many open 3 pointers, and they made it difficult for Gonzaga to shoot in the paint over the help of Baylor's bigs.
Gonzaga also only turned the ball over 12 times a game and they had 10 in the first half. This put Gonzaga at a huge deficit in the first half that they could never really climb out of. And this was also because of the pressure that Baylor puts on the ball.
Because of Baylor's defense it led to transition which led to easy buckets on the other end. Of Gonzaga's 14 turnovers, 8 of them were steals.
The only downside to how Baylor played defense was that it resulted in their players getting into early foul trouble. But this showed not to be as detrimental as one would think because of their depth.
The Baylor Bears just wanted it more, they were the Hungrier Dog, and the dog had to Eat! Baylor looked superior in the Championship Game and they were prepared as could be. Their defense was the main reason for winning but not the only reason.
Baylor also won because of their guards ability to play one on one and create for themself and for others!
Baylor's Offense
Baylor's guards are NASTY. Jared Butler 22 and 7 assists, Davion Mitchell 15 and 5 assists, Macio Teague 19. Those are elite state lines. And they did this mainly from 1-on-1 scenarios.
Baylor's offensive plan was simple from the beginning of the game, running dribble handoffs and ball screens until one of these three players got a matchup that they liked and then took them 1-on-1.
Don't get it twisted though, Gonzaga's defense wasn't bad!
A lot of the shots that these players were making were contested jump shots, and contested layups at the hoop. The Baylor guards were just that good that it didn't matter.
Baylor also did an exceptional job at making the RIGHT pass. Butler had 7 assists and Mitchell had 5. This was because they got into the lane and created easy shots for their teammates. They aren't the only elite offensive weapons because Baylor has Flager and Mayer as well, but just the ones that stood out in the Championship Game.
These 3 guards were able to shift and get by anyone who was defending them, or shift the defender just enough to create space to shoot. They made a bunch of difficult shots as well with a defenders hand in their face, or a help side defender contesting a layup.
They also did a really good job at getting downhill and drawing fouls. They got into the bonus early in the second half which hurt Gonzaga's chances of making any type of comeback.
Because these Baylor guards draw so much attention, one defender is typically not enough. And when Gonzaga did help too much there was usually an open shooter, cutter, or rebounder around the rim.
What Baylor also did well in these scenarios was rebound! When they got the mismatch and the help came and the guards still shot it, Baylor was there to offensive rebound.
Baylor had 16(!!!) offensive rebounds! That is crazy! To put it into context the Gonzaga team only had 17 defensive rebounds…
That means half the shots that Baylor missed they got the rebound. Anytime you can get half your missed shots, shoot 44% from 3, and create easy shots for your teammates you will win the game.
To put this game into greater context, Gonzaga only allows 69 ppg. Baylor scored 86. Gonzaga only allowed 69 points per game because their pace of play is so fast and there are a lot of shots.
Opponents would also only shoot 33% from the 3 point ark against Gonzaga but Baylor was able to shoot 44%. Gonzaga is good defensively but was not enough for the Baylor guards.
NCAA National Championship Game Recap
I believe that this Baylor Bears team was the superior team during this game and also throughout the season. After watching many of their games I believe they could have easily gone undefeated if not for their break in the season because of covid.
They had mentioned early in the tournament how their defense was hurt the most by the break because they hadn't been able to practice positioning as much as they were used to. And before the tournament started they were able to get those practices in.
Baylor's closest game in the tournament was 9 points, and even in that game against Arkansas there wasn't any real game pressure.
Baylor's defense was just unmatched and they had star power on offense.
Gonzaga was a really good team and the game they played wasn't as bad as some were saying, Baylor was just too much.
It could have had a little to do with their thriller against UCLA, they could have been mentally and physically drained, but even then you can't go back in time and see what would have happened if that game against UCLA didn't happen.
Baylor Bears are your 2021 NCAA March Madness Champions!
Follow us on Instagram @MyBasketballAcademy for more basketball tips, tricks and tools.