How Much Does Stephen Curry Weight
How Much Does Stephen Curry Weight
2022-12-25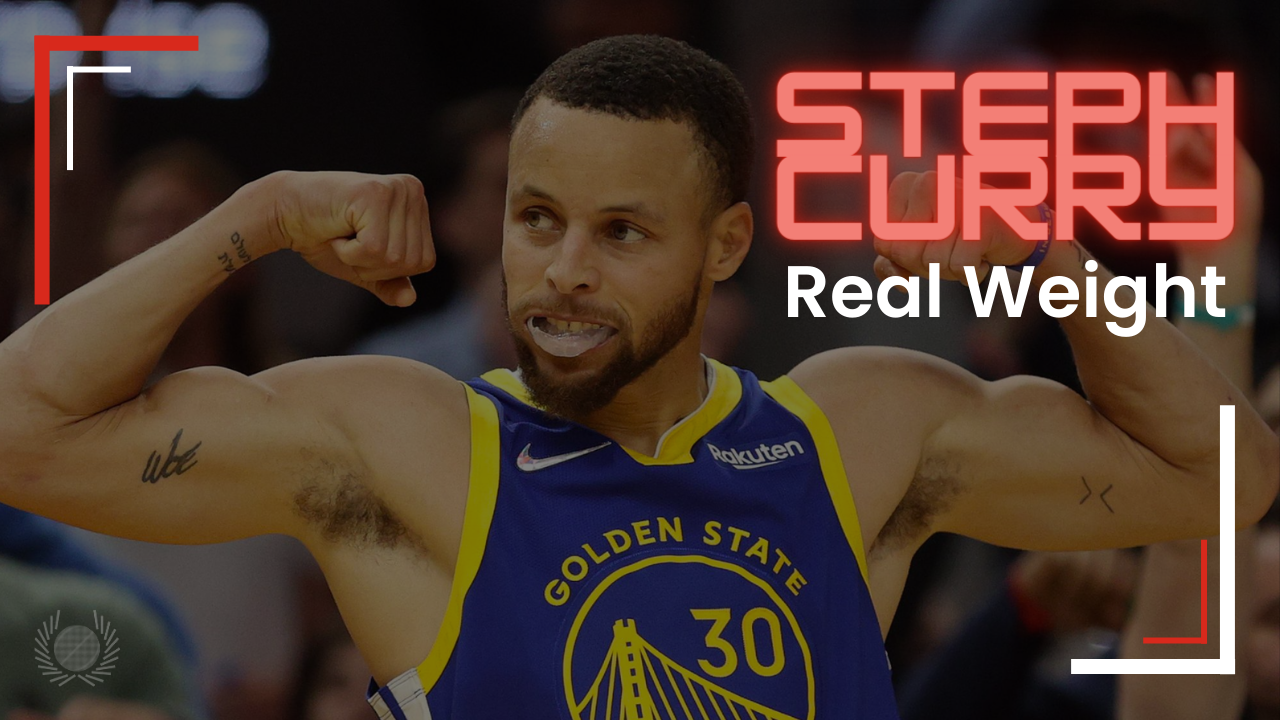 Steph Curry is a 34 year old professional basketball player who plays point guard for the Golden State Warriors. Steph was born on March 14, 1988 to NBA player Dell Curry. He attended high school at Charlotte Christian, played college basketball at Davidson where he was first team All-American, and then drafted in the first round.
Steph Curry is one of the most underrated SuperStars to ever play the game of basketball, it ranking inside the All Time Greats top 10 shouldn't even be something that's argued, but he's someone that isn't always placed there.
Steph Curry has single handedly changed the landscape, for the better, of basketball FOREVER! His style of play is something that will be replicated (or more than likely attempted to be replicated) for years to come. He is arguably the most influential basketball player ever, and he is the only UNANIMOUS MVP.
And to state the obvious, he is the greatest shooter in NBA history… and second place isn't close.
What is Steph Curry weight?
Steph Curry is one of the smaller NBA players in the league. Now he's not that small in terms of height, but his frame makes him look smaller than he is.
Want to know: How to Shoot better in Basketball. Steph Curry Guidelines
When you watch a Golden State Warriors basketball game where everyone on the court is an NBA player, and you see Steph Curry he always looks like the smallest player out there.
And for whatever reason, he doesn't look as tall as he's listed. Even though the official listing in the NBA can't be changed, though what's said on the roster can probably be tampered with (just check out this *link* about Kevin Durant). He always just looks like the smallest guy.
Steph Curry is listed as being 6 '2 without shoes and 6 '3 with shoes on, and that's common that players get measured with shoes on. You play with shoes on so it makes sense. According to various online sources, Steph Curry weighs around 190 pounds or 86 kilograms. However, it is worth noting that this information may not be accurate as the weight of professional athletes can change over time due to various factors such as training, diet, and injury.
Russel Westbrook who is also listed at 6 '3 weighs 200 pounds, and he even looks much bigger than 10/15 pounds more than Curry.
Now some other players in the league do look, and are, smaller than Steph Curry.
Trae Young and Chris Paul are both smaller in stature and weight. But on a basketball court, they still don't look that much smaller than Steph.
So even at 6 '3 why does Steph look so much smaller than other guys that are listed at 6 '3?
Normal Powell? Westbrook? Jamal Murray? Lu Dortz? Gary Payton II? CJ McCollum?
Now you can say some are listed as with shoes and without shoes, but I don't think that potential inch matters a ton. These guys all look way bigger than Steph on a court. More than 1 inch can save.
But measurements are measurements, and the NBA takes them for a reason.
Accolades
But even with his measurements being less than eye popping, his style of play has changed the game forever. Steph has won 4 NBA championships, 8x All Star, 2x NBA MVP, 1x Unanimous NBA MVP (which has never been done before him or since him).
He holds just about every 3 point record that you can think of. When people from now on think of the greatest shooter of all time, there won't be (or at least shouldn't ) anyone that says anything different that Steph Curry.
Conclusion
So even though Curry isn't one of the biggest players in the NBA, or one of the most athletic players in the NBA. He is still one of the best players in the NBA, even at 34 years old, he is still able to do what he's always been able to do. His height and weight may be looked down upon, but he has made the absolute most of his career and should be considered a top 10 NBA player of all time.
Follow us on Instagram @MyBasketballAcademy for more basketball tips, tricks and tools.