Best Basketball Training App Out there?
Best Basketball Training App Out there?
2022-10-10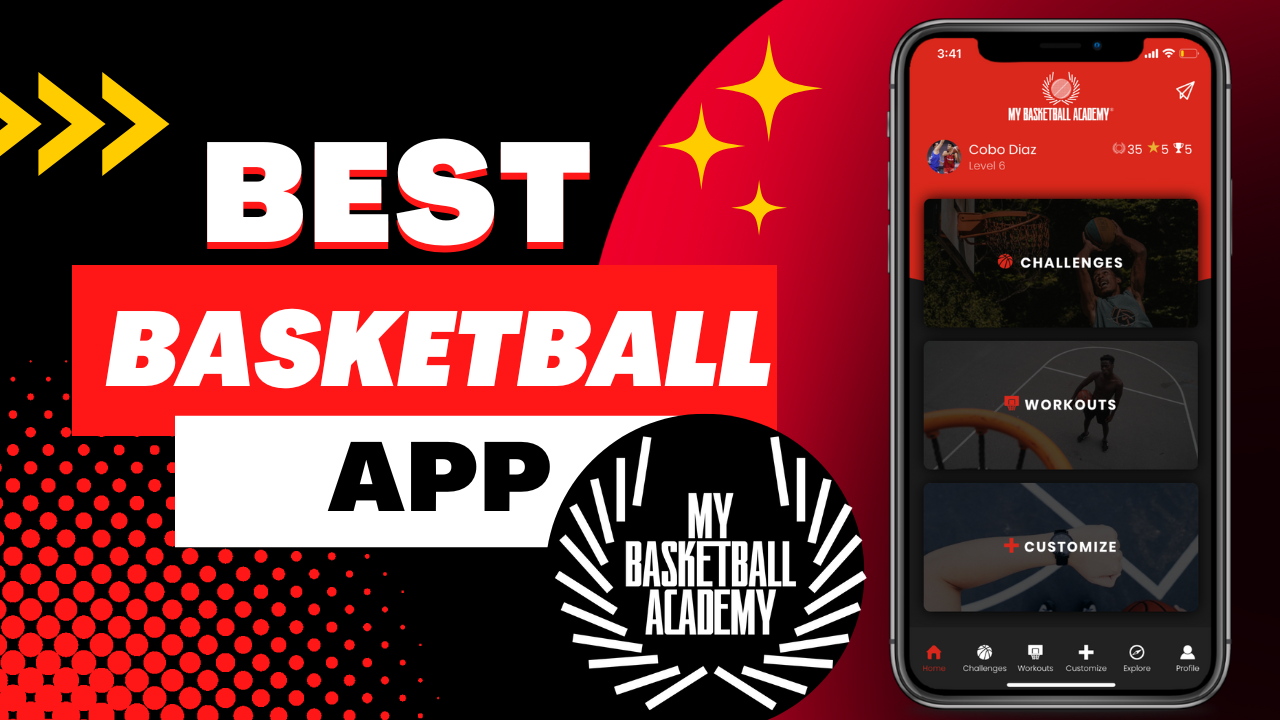 The world is developing at a very fast pace and it's our job to keep up. As the world progresses towards finding everything online, the basketball world is catching up.
That is why you see basketball training apps like ours all through the app store.
In this article we will be talking about the pros and cons of basketball training online and what My Basketball Academy App brings to the table and how we set ourselves apart from everyone else.
Is there such a thing as the best basketball training program online?
This could be a biased opinion, but in our opinion the answer to this question is YES!
We stand by this because we thoroughly researched the market and everything that was missing and decided to incorporate it into our app.
Let´s go through and talk about what some of the best basketball programs have to offer:
The best programs need to have trainers who are professionals and have an understanding that surpasses just playing and watching. Trainers should be able to incorporate basketball drills for players of all ages and skill sets, understanding how players are successful in all scenarios.
These trainers should also be well versed in the skill sets of the athletes. Some people pride themselves on shooting or ball handling, but the truth is that if you're going to be paying you should be paying for the whole package.
The best programs should be personalized. Not everyone should be doing the same drills as each other, and the user should have some sort of understanding and direction.
And lastly the programs should be fun and easy to use and help the player get better all at once. Basketball is fun, and if it ever stops being fun for a period of time, stop playing and take a breath.
What can our online basketball App do for you?
My Basketball Academy´s App is a helping hand to you on your journey. Whether you are young and are trying to learn how to play the game of basketball, you are getting serious about basketball and you want to grow your abilities, you want to make your varsity team or play in college, or even if you have aspirations of playing professionally either in the NBA or Overseas. We are here to help you reach that NEXT LEVEL!
The My Basketball Academy App is crucial on your journey to becoming the best player possible because it is challenging for people of all ages and skill levels. This is exactly what is necessary to help push you to the next level! You always need to be pushing yourself to learn MORE once you get comfortable. Our goal at My Basketball Academy is to help you get comfortable with the uncomfortable and then move on to the next hurdle.
In the years I've spent as an in person trainer, I've personally helped high school players make the varsity team, upperclassman earn scholarships, college players earn minutes at their school or sign their first professional contract, and I've helped professionals have successful years and move onto better jobs that pay more.
I say this all to tell you that the My Basketball Academy will help you the same way that I've helped all of my athletes. Your best interests are our best interests.
This is more than just a basketball training app
Here we are going to be going through all of the intricacies of the My Basketball Academy App, and why we believe that we are the best tool available out there.
Feedback, Correction, and a Shooting Coach
These are the biggest seperators between My Basketall Academy and the competitors.
Not a single basketball training app actually has timely corrections from professional trainers and players. ONLY OURS! When using our app you have access to talk to coaches every single day.
You can message them if you have a question about drills you should be doing, you can take a video of yourself and see if you're doing drills correctly, and you can take videos of your shot and have a shooting coach tell you what you need to be doing in order to shoot the ball better.
Challenges
Our app helps make/keep basketball fun. Basketball isn't supposed to be a job, and everything you do with it should be enjoyable. So that's why we have our challenges in the app.
Challenges are quantified or timed drills that incorporate shooting, dribbling, and more. These challenges are meant to be completed, videoed, and sent in so that we can assure there is no cheating. We do this because when our challenges are completed and scored, you will be put up on a leaderboard to show how you are doing against all the people on the app from across the world.
Challenging
No matter the age or skill level My Basketball Academy will challenge you. There are drills that would be difficult for pros to complete and there are drills for people who are just learning how to play basketball.
We don´t want anyone to feel left out, and we want our app to be able to be used by as many people as possible. Our users should be challenging themselves on a daily basis. Doing drills which are both difficult but completable. When the athletes are beginning to feel more comfortable with these drills, they will be able to see their difficulty, and then do drills that are more difficult to keep pushing them out of their comfort zone.
Library of Basketball Drills
All of these things above are amazing, but we realize that not everyone wants to pay for everything.
At the very least we are an extensive library of drills. For just a few dollars a month you get access to every one of our drills with new content added weekly.
These drills range from dribbling drills, to shooting, finishing, passing, and even defensive drills and more. We don't want people to miss out because of the price so we are making it affordable for everyone. You don´t need basketball training equipment to improve your skills.
Community
Our app is a great place for community.
All of the things listed above are why we strongly believe that our app is a welcoming place for community. It brings a healthy level of competitiveness to its users (unless you have friends like mine, and in that case the competitions could cause some arguments hahah), whether you're competing against yourself, your friends, your teammates, or people that you don't even know you always have the opportunity to compete against someone. We inspire to have in our platform elite basketball players who want to get better everyday.
Most importantly, your ability to communicate with our coaches daily makes it the most personal experience that you can find with an online training platform.
What is the best basketball training equipment?
There is no such thing as the best basketball training equipment. We believe that no matter where you are, or what equipment you have available to you, you can always find ways to get better athletically and skill wise. This is why in our app we provide you with skills where you don´t even need a ball or a court to improve.
What are you waiting for? Sign up now, and be ready to Bring Your A Game!