Jason Kidd Ethnicity
2023-02-21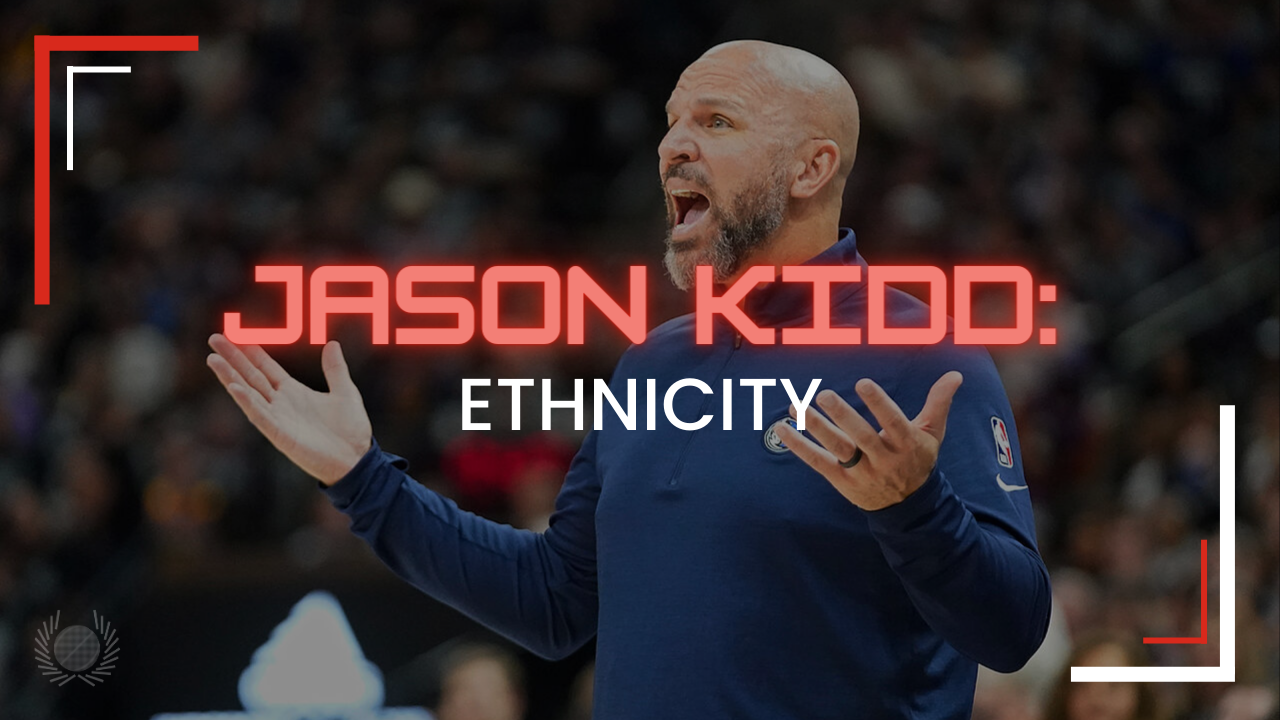 Despite Jason Kidd´s fame and success, many people are still curious about his ethnicity and background. In this article, we will explore Jason Kidd´s ethnicity and family history, as well as address some common questions and misconceptions about his heritage.
So if you´ve ever wondered about the cultural roots of this basketball legend, read on!
Who is Jason Kidd?
Jason Kidd is a retired American professional basketball player and current head coach of the Dallas Mavericks. Kidd had a remarkable 19-year career in the NBA, during which he played for several teams, including the Dallas Mavericks, Phoenix Suns, and New Jersey Nets.
He was selected to the NBA All-Star team ten times and won an Olympic gold medal in 2000 with the US Men´s Basketball team. He was inducted into the Naismith Memorial Basketball Hall of Fame in 2018.
Early Life and Career
Jason Kidd was born on March 23, 1973, in San Francisco, California. His father, Steve Kidd, was African American, and his mother, Anne Kidd, was Irish. So the answer to many people´s questions is that he is mixed, and the reason that he looks pale in comparison is due to the irish features of his mom. Kidd spent most of his childhood in Oakland, where he attended St. Paschal Baylon and later St. Joseph Notre Dame High School.
During his high school career, he became a basketball sensation, earning the title of California´s Mr. Basketball twice.
After graduating from high school in 1992, Jason Kidd enrolled at the University of California, Berkeley. In his freshman year, he led the Golden Bears to the Sweet Sixteen of the NCAA tournament, and he was named the Pac-10 Freshman of the Year.
He continued to excel in college, and in 1994 he was named a consensus All-American and received the Naismith Award as the top college basketball player in the United States. After his sophomore year, he declared for the NBA draft and was selected second overall by the Dallas Mavericks.
Jason Kidd´s Ethnicity and Ancestry
As mentioned earlier, Jason Kidd´s father was African American, and his mother was Irish. Therefore, he is of mixed ethnicity, with African American and Irish roots. Jason Kidd has often spoken about his ancestry, stating that he is proud of his heritage and that it has played a significant role in shaping his identity.
Kidd has also been vocal about the challenges he has faced as a biracial individual. In an interview with the New York Times in 1998, he spoke about the difficulties he encountered while growing up in Oakland, where racial tensions were high. He stated that he often felt like he didn´t belong anywhere and that he was neither fully black nor fully white.
Frequently Asked Questions (FAQs)
What is Jason Kidd´s nationality?
Jason Kidd is an American.
Did Jason Kidd´s ethnicity play a role in his basketball career?
While Jason Kidd´s ethnicity did not directly impact his basketball career, he has often spoken about how his mixed heritage has influenced his life and identity.
Has Jason Kidd been involved in any efforts to promote racial equality and diversity?
Yes, Jason Kidd has been involved in various initiatives aimed at promoting racial equality and diversity in sports and society as a whole. He has worked with several organizations, including the National Basketball Players Association and the Black Coaches Association, to address issues related to diversity and inclusion.
Legacy and Impact
Jason Kidd´s contributions to the game of basketball have been significant, both on and off the court. He is widely regarded as one of the best point guards in NBA history, and his style of play has influenced several generations of basketball players. As a coach, he has also been instrumental in developing young talent and building winning teams.
Off the court, Jason Kidd has been an active philanthropist, supporting various causes related to education and social justice. He has also been vocal about issues related to racial equality and diversity, using his platform as a celebrity athlete/coach to raise awareness and effect change.
Conclusion
In conclusion, while Jason Kidd is often considered one of the greatest basketball players of all time, his ethnicity has been a topic of debate for many years. Through research and analysis, it is clear that Kidd is of African-American and Irish-American descent.
Although ethnicity does not define one´s basketball skills or career, it is interesting to learn more about the cultural background of the players we admire.