How Many Rings Does Wilt Chamberlain Have
How Many Rings Does Wilt Chamberlain Have
2023-03-09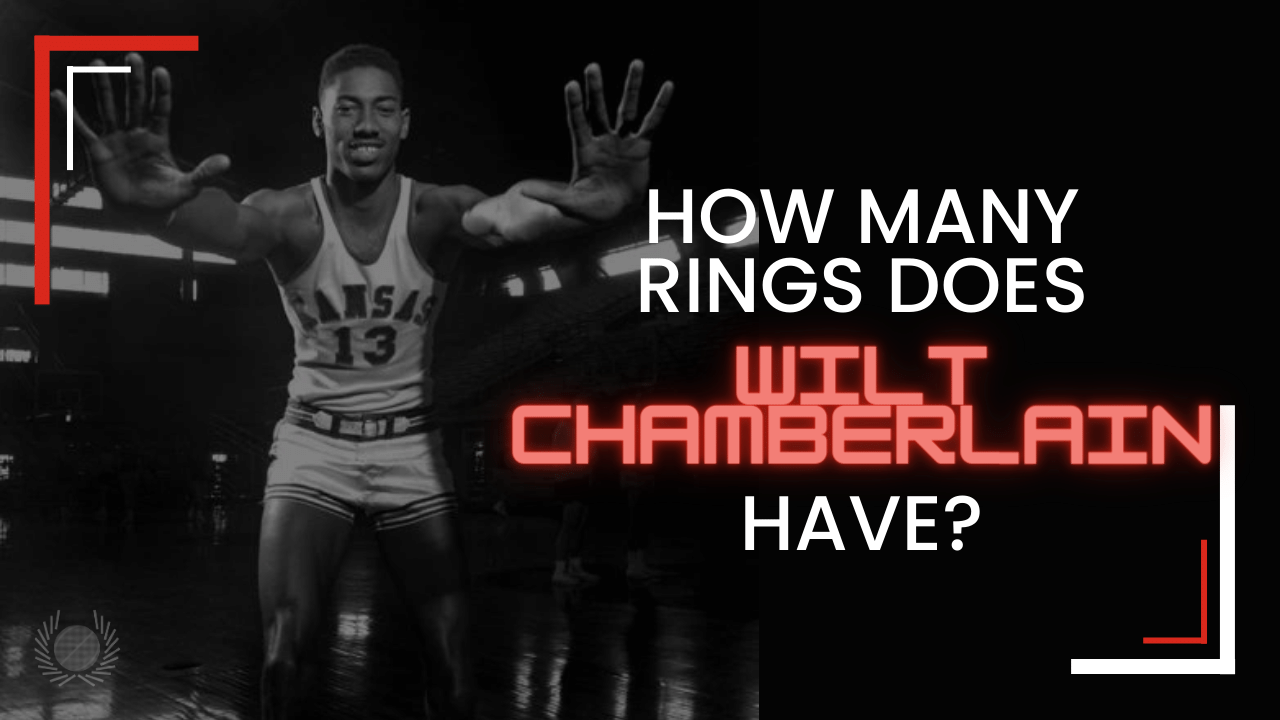 Wilt Chamberlain is widely regarded as one of the greatest basketball players of all time, known for his incredible size, strength, and scoring ability.
Over the course of his legendary career, he amassed numerous individual accolades and set multiple records that still stand today. However, despite his many achievements, one question continues to linger among fans and analysts: How many championships did Wilt Chamberlain win?
In this article, we´ll explore the answer to this question, as well as some of the other highlights of Chamberlain´s remarkable career. So if you´re a fan of basketball history or just curious about one of the sport´s most iconic figures, read on to learn more!
Who is Wilt Chamberlain?
Wilt Chamberlain, born on August 21, 1936, in Philadelphia, Pennsylvania, was an American basketball player who is widely considered one of the greatest players in NBA history. Chamberlain stood at 7 feet 1 inch tall and weighed 275 pounds, making him one of the most dominant players of his era. Chamberlain played for 14 seasons in the NBA, mostly for the Philadelphia/San Francisco Warriors and the Philadelphia 76ers, before ending his career with the Los Angeles Lakers in 1973.
Wilt Chamberlain´s NBA Career
Chamberlain was the first player to score 100 points in a single NBA game, a feat he accomplished on March 2, 1962, while playing for the Philadelphia Warriors against the New York Knicks. Chamberlain also holds numerous other records, including the most rebounds in a single game (55), the highest career scoring average (30.1 points per game), and the most rebounds per game in a single season (27.2).
Chamberlain was a 13-time NBA All-Star, a four-time NBA Most Valuable Player, and a two-time NBA champion. He was inducted into the Basketball Hall of Fame in 1978.
How Many Rings Does Wilt Chamberlain Have?
Wilt Chamberlain won two NBA championships in his career, both with the Los Angeles Lakers. He won his first championship in 1967 with the Philadelphia 76ers and his second championship in 1972 with the Los Angeles Lakers.
Why Didn´t Wilt Chamberlain Win More Championships?
Despite his incredible individual accomplishments, Wilt Chamberlain is often criticized for not winning more championships. Chamberlain played in an era dominated by the Boston Celtics, who won 11 championships in a 13-year span from 1957 to 1969. During that time, Chamberlain faced the Celtics in the playoffs seven times and lost to them each time.
The Celtics were led by Hall of Famers Bill Russell and John Havlicek, who were able to neutralize Chamberlain´s scoring and rebounding prowess with their own defensive skills and teamwork.
In addition to the Celtics´ dominance, Chamberlain´s teams often had other weaknesses that prevented them from winning championships.
For example, during Chamberlain´s time with the Philadelphia 76ers, the team had a volatile relationship with coach Alex Hannum, which contributed to their inability to win more championships. Chamberlain also had a reputation for being difficult to coach and for not always getting along with his teammates, which may have hindered team chemistry.
Wilt Chamberlain´s Legacy
Despite his limited championship success, Wilt Chamberlain remains one of the most important players in NBA history. Chamberlain´s dominance on the court and his incredible statistical achievements have cemented his legacy as one of the all-time greats. His 100-point game is considered one of the greatest individual performances in sports history, and his rebounding records may never be broken.
Off the court, Chamberlain was known for his philanthropic work and his dedication to civil rights causes. He was also a successful businessman, with interests in real estate, restaurants, and other ventures. Chamberlain passed away on October 12, 1999, at the age of 63, but his legacy lives on in the NBA and in the broader
Frequently Asked Questions
Q: Was Wilt Chamberlain a better player than Michael Jordan?
A: It´s difficult to compare players from different eras, but both Wilt Chamberlain and Michael Jordan are considered among the greatest players in NBA history. Chamberlain´s dominance as a scorer and rebounder was unmatched during his time, but Jordan´s all-around game and six championships give him an edge in many people´s eyes. Ultimately, it´s a matter of personal opinion.
Q: Did Wilt Chamberlain ever play for any teams besides the Warriors, 76ers, and Lakers?
A: Yes, Wilt Chamberlain also played for the Harlem Globetrotters for a brief period in 1958 after leaving the University of Kansas. He also played for the San Diego Conquistadors of the American Basketball Association (ABA) in the 1973-74 season.
Q: Did Wilt Chamberlain ever coach in the NBA?
A: No, Wilt Chamberlain never coached in the NBA. After retiring as a player, he worked as a television commentator and also appeared in several movies and television shows.
Conclusion
Wilt Chamberlain was one of the most dominant players in NBA history, and his two championships with the Los Angeles Lakers cemented his legacy as a winner. Although he faced stiff competition from the Boston Celtics during his prime, Chamberlain´s individual accomplishments and incredible statistical achievements have earned him a place among the all-time greats.
Despite passing away in 1999, Chamberlain´s impact on the NBA and on society at large continues to be felt, and he remains an icon of the sport.