Chris Paul Height
2022-12-01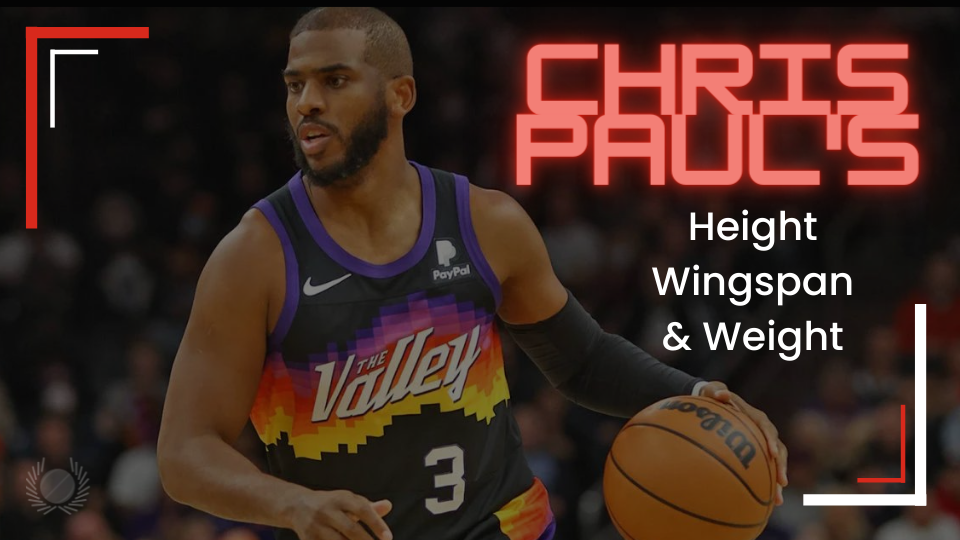 Chris Paul, an American professional basketball player, is one of the best point guards in the history of the game. He will even go down as one of the best players in NBA history, not just point guard. And will no doubt be in the Hall of Fame.
One of the best things about him, that has nothing to do with his skill set, is that he's had tremendous success even with his height. Or should I say lack thereof. He is consistently one of the shortest NBA players.
Chris Paul was the NBA rookie of the year with the New Orleans Hornets, before they became the Pelicans. And outside of winning the rookie of the year award he has also been named an NBA All Star 12 times, an All NBA player 11, and has made 9 NBA All Defensive teams. Enough accolades to surely consider him one of the best in NBA history.
After the Hornets, Chris Paul has bounced around to quite a few different teams. He has since been on the Los Angeles Clippers when he was notorious for throwing lobs to Blake Griffin. To teaming up for the Houston Rockets with James Harden. To being surprisingly successful with the Oklahoma City Thunder and Russel Westbrook, to finding a place with Devin Booker and the Phoenix Suns.
In all of those places he was one of the shortest, if not the shortest player on the team. And that whole time he was still able to pass the ball and conduct an offense like no other, averaging 9.5 assists per game for his career and 2.1 steals per game.
HOW TALL IS CHRIS PAUL?
Chris Paul, AKA CP3, was measured at 6'1, with shoes on, during the NBA combine. However, Chris Paul has been listed at 6'0 his entire career.
What is Chris Paul's Wingspan?
Like most NBA players, he has long arms. Chris Paul's wingspan is 6'4.
What is Chris Paul weight?
Chris Paul during the same combine weighed in at 178 pounds but has been listed between 175 and 185 his whole career.
CP3 is proof that height, weight, size, etc may be important. But there are a lot of things that you can do to make yourself a great player.
Do not let your size stop you from achieving your dreams.