Announcing My Basketball Academy Offensive Skills Camp
Announcing My Basketball Academy Offensive Skills Camp
2023-05-20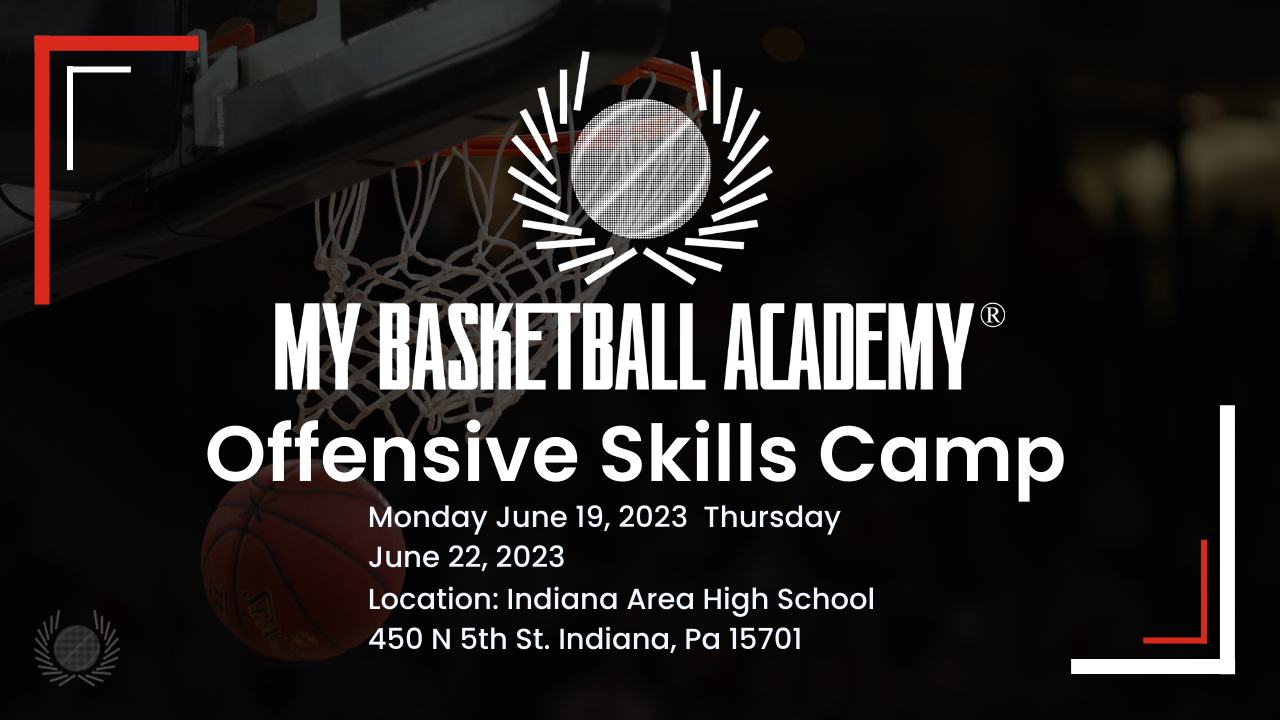 This camp, run by professional basketball players and professional skill and development trainers, will give you the drills and instruction you need to become a better basketball player and the best version of yourself!
Our camp will help you learn the fundamentals and go into your next season ready!
Session 1: This camp is designed for younger basketball players. During this camp we will stress fundamentals. The kids will grow in all aspects of the game: shooting, dribbling, passing, defending, and their knowledge of the game. During this session we will start with drills needed by the individuals and throughout the week increasily give more advanced drills. We believe that the amount of growth that we can accomplish in a week will be eye opening!
Session 2: This camp is designed for the high school basketball players that are trying to grow their game for AAU season and their next school season. This camp will give more advanced drills and we will focus on how to apply the skills we work on and put them into game scenarios. This game will grow a player´s ability and their ability to translate these skills into a game.
What will players get out of the camp?
Shooting fundamentals that will teach an individual the best way to shoot for them (stance, release point, hand position and follow through). This will instantly grow a player´s ability to shoot.
Common mistakes that limit players' shooting ability (and quick fixes for each)
Dribbling drills that will help you blow by your defender
Passing drills that will help your team score more points
Game Scenarios so you can apply everything you learn
Pro-level secrets and Mentorship
We use a "Progressions"-based approach to ensure all players establish a strong foundation before moving into more complex drills.
This allows each player to move forward at the appropriate speed for their age and skill level.
Continue Your Progress at Home
On the first day of camp we will supply each person with a "discount code" that will give each person a discount on our app. Our app will have all of the drills that we do during the camp so that the campers can work on them at home and after the week is over.
During camp we will also have each kid have a progres sheet so that in some of the drills we do they know how well they performed. If they keep doing the drills they will be able to see their own progress.
Topics Covered In Camp
Spots Are Limited
We're committed to giving you the most personal attention, reps and opportunity for improvement during this camp.
For that reason, spots are very limited.
If you're ready to take your offensive game to the next level, we encourage you to reserve your spot while they're still available.
After You Register
Once you enter your initial registration information at the bottom of the page, you'll be taken to the payment page to complete the sign up process.
Your spot will be immediately reserved once payment is made.
Then check your email in 10-15 minutes for a Welcome Message with all the information you need to set your child up for success at camp.
Coaches Profile - Dante Lombardi and Cobo Diaz
Cobo Diaz and Dante Lombardi are two of the best players to ever play at IUP. The both rank top 10 all time in multiple categories.
Cobo Diaz most recently played in the second best league in the world after the NBA. Cobo was a 3x All Conference player, 2x Player of the Year, and 2x All American.
Dante Lombardi has played professionally in three different countries: Portugal, Netherlands, and Spain. Dante was a 4x All PSAC and holds multiple records at IUP: Most 3 pointers made and career assists.
Dante has also spent the last 7 years training, and the last year and a half dedicated solely to training. Dante has since trained professional basketball players, collegeiate athletes, and all the way to youth basketball.
Dante´s biggest basketball training succes stories include helping athletes achieve their dream of playing pro, getting a scholarship to play in college, and earning a spot on varsity. One of Dante´s athletes worked on shooting for a whole summer; the season before the training started they shot 21% from 3 in one season and the summer after the training shot 42% from 3 in one season. One summer of work and the percentage doubled.
Camp Details
WHEN: June 19th-June 22nd
AGE CATEGORY:
The camp is for boys and girls from 5th grade to 8th grade, and Boys only from 9th grade to 12th grade.
Players will be grouped based on grade and gender to start during the individual skill work drills.
PLAYER LIMIT:
Session 1 is limited to 48 players to ensure a high number of repetitions and improvement.
Session 2 is limited to 24 players so that there will be more live 5 on 5 full court games to practice the game skills we learn during the week.
WHERE:
Indiana Area High School
450 N 5th St
Indiana, Pa 15701
COST:
Session 1: $105 (Includes a T-Shirt)
Session 2: $180 (Includes a T-Shirt)